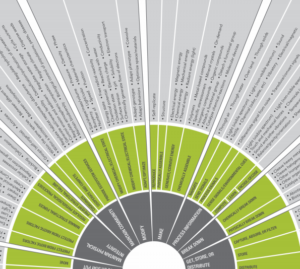 $65.00 | Online, interactive
Ready to learn what the practice of biomimicry offers the world, and you? Through the Introduction to Biomimicry: Foundational Course, you'll quickly discover that biomimicry is more than just looking at the shape of a flower or dragonfly and becoming newly inspired. It's a methodology that's being used by some of the most innovative organizations in the world.
The interactive course allows you to choose which habitat, forest, seashore, prairie, desert, or marsh, then begin exploring biomimicry. Course content includes the Essential Elements of Biomimicry, Biomimicry Thinking, and Life's Principles. Case studies detailed include Calera, Kalundborg, Whalepower, and Interface.