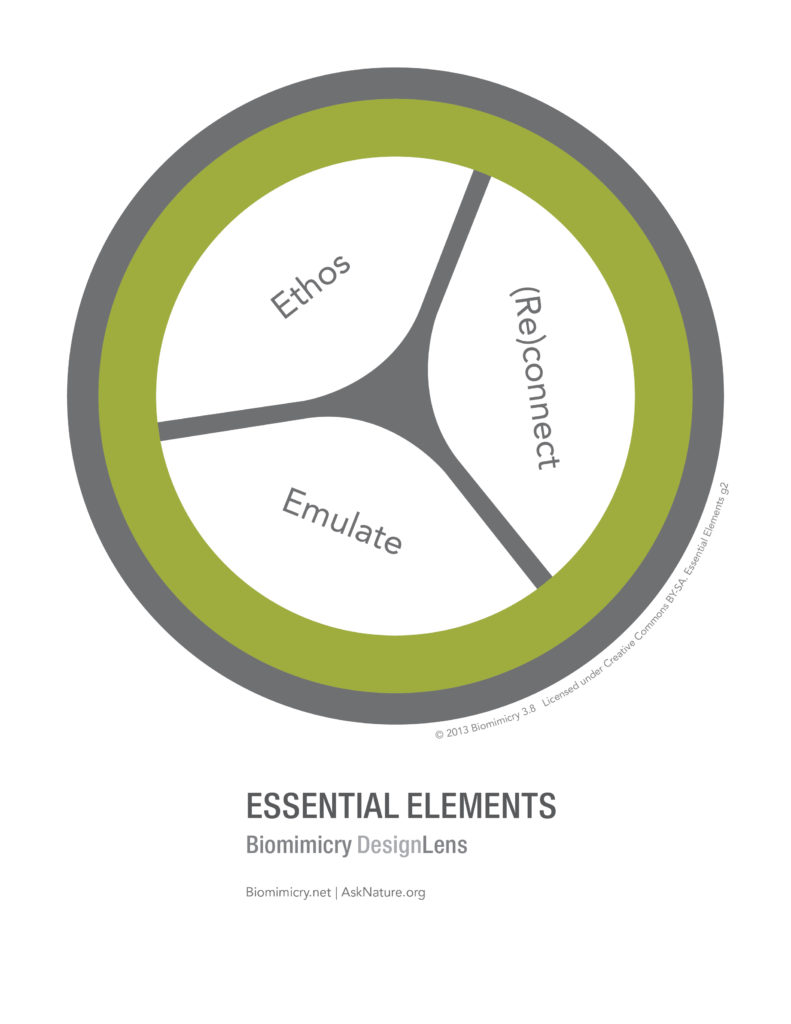 Essential Elements
Biomimicry DesignLens
The practice of biomimicry embodies three interconnected, but unique ingredients; the three Essential Elements of Biomimicry represent the foundation of the biomimicry meme. By combining the essential elements together, bio-inspired design becomes biomimicry.
The

ethos

 element forms the essence of our ethics, our intentions, and our underlying philosophy for why we practice biomimicry. Ethos represents our respect for, responsibility to, and gratitude for our fellow species and our home.
The

(re)connect

element reinforces the understanding that, while seemingly "separate," people and nature are actually deeply intertwined. We are nature. (Re)connecting is a practice and a mindset that explores and deepens this relationship between humans and the rest of nature.
The

emulate

element brings the principles, patterns, strategies, and functions found in nature to inform design. Emulation is about being proactive in achieving the vision of humans fitting in sustainably on earth.
---
Plan on using the Biomimicry DesignLens?
Our Biomimicry DesignLens diagrams are now available via a Creative Commons (CC) license.